Worldwide Shipping
Fairtrade | Cruelty Free
Pthalate & Paraben Free
Regular price
Sale price
$19.97
Unit price
per
Sale
Sold out

The Power of Pheromones
Masculinity is a multifaceted concept that encompasses a variety of traits, including strength, courage, confidence, and assertiveness. While there are many ways to cultivate these qualities, the power of pheromones is often overlooked and underutilized. Pheromones are natural chemicals that are produced by the body and excreted through sweat, urine, and other bodily fluids.
Harnessing the power of pheromones can be a tool for increasing masculinity and appeal. Pheromones stimulate the release of dopamine and other neurotransmitters in the brain, creating a positive association between the person producing the pheromones and the person smelling them, leading to increased attraction and desire. Pheromones can also signal genetic compatibility and health, playing a role in mate selection and reproductive success.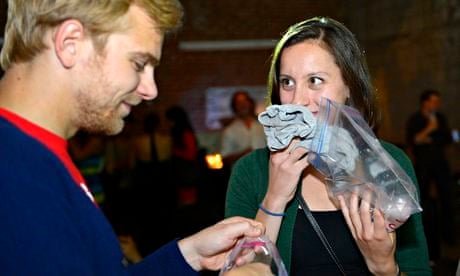 Masculine soap is a product that contains pheromones, allowing men to tap into this powerful force and increase their sexual magnetism and appeal. By incorporating this soap into their grooming routine, men can enhance their natural masculine energy and draw people to them in a powerful and magnetic way. 
Unleash Your Masculinity And Confidence
AlphaAppeal™ Masculine Magnetism Soap - the grooming product that's about to take your attractiveness to the next level. If you're tired of feeling like just another guy in the dating game, it's time to make a change. Our unique formula is designed to enhance your natural pheromones, making you irresistibly attractive to anyone you meet.
Our formula is gentle on your skin, so you can use it every day without worrying about irritation or dryness. And with our bold, seductive scent, you'll feel like a true player in the game of love. Whether you're out on the town or getting up close and personal with your partner, AlphaAppeal™ has got you covered.


Why Choose AlphaAppeal™ Masculine Magnetism Soap?
Magnetic Masculinity

Irresistible Attraction

Enhanced Confidence

Intimate Connection

Stimulate Pheromones
Trusted And Proven By Experts
In a recent clinical study, we found that men who used AlphaAppeal™ experienced a significant increase in perceived attractiveness and sexual desirability by their partners. This product contains a unique blend of natural ingredients that are scientifically designed to enhance the male sexual appeal and pheromones to attract potential partners.
The Science Behind Masculine Magnetism: A Closer Look at the Ingredients
Cologne Perfume: with its light and refreshing character, appealing to women due to its subtle and pleasant nature. Fragrances evoke emotions, memories, and sensations, and a well-chosen cologne can leave a positive and lasting impression.
Red Tea Extract: with antioxidant and anti-inflammatory properties, it soothes the skin and aids in collagen synthesis, reducing the breakdown of collagen fibers for anti-aging effects. It also helps control oil, deeply cleanses, and leaves the skin tender.
Glycerin:

is a

powerful humectant

that draws moisture to the skin, keeping it hydrated and nourished. This ingredient helps to prevent

dryness and flakiness

, leaving skin feeling smooth and supple. 
Aloe Vera:  is a natural anti-inflammatory, which is great for sensitive or irritated skin, while its antibacterial properties help to fight acne and other blemishes.
Olive Oil: is rich in antioxidants, and healthy fatty acids, and has anti-inflammatory properties. It nourishes, protects, and soothes the skin while locking in moisture and defending against free radicals

.
Coconut Oil:  a

 powerful natural moisturizer that hydrates and softens the skin, while reducing redness and irritation with its anti-inflammatory properties. Its antimicrobial properties also aid in combating acne and skin infections.


The Powerful Benefits of AlphaAppeal™ Masculine Magnetism Soap
Natural male pheromones


Boosts sexual confidence and appeal

Promotes intimacy and sexual harmony

Moisturizes, nourishes, and leaves the skin smooth, and refreshed

Deeply cleanses the skin, removing dirt, oil, and impurities

Hypoallergenic and suitable for all skin types

Helps maintain a healthy and balanced skin pH level



HOW TO USE
Wet your skin and the soap bar with water.

Lather the soap bar in your hands or apply it directly to your skin.

Gently massage the lather onto your skin, focusing on areas such as your chest, neck, and underarms where pheromones are naturally produced.

Rinse off the lather with warm water.

For best results, use AlphaAppeal™ Masculine Magnetism Soap daily as part of your regular grooming routine.
Specifications
Net Content: 100 grams

Target User: men

Type: soap

Shelf Life: 3 years
Product Includes
AlphaAppeal™ Masculine Magnetism Soap
Share
View full details
Choosing a selection results in a full page refresh.
Opens in a new window.